Sold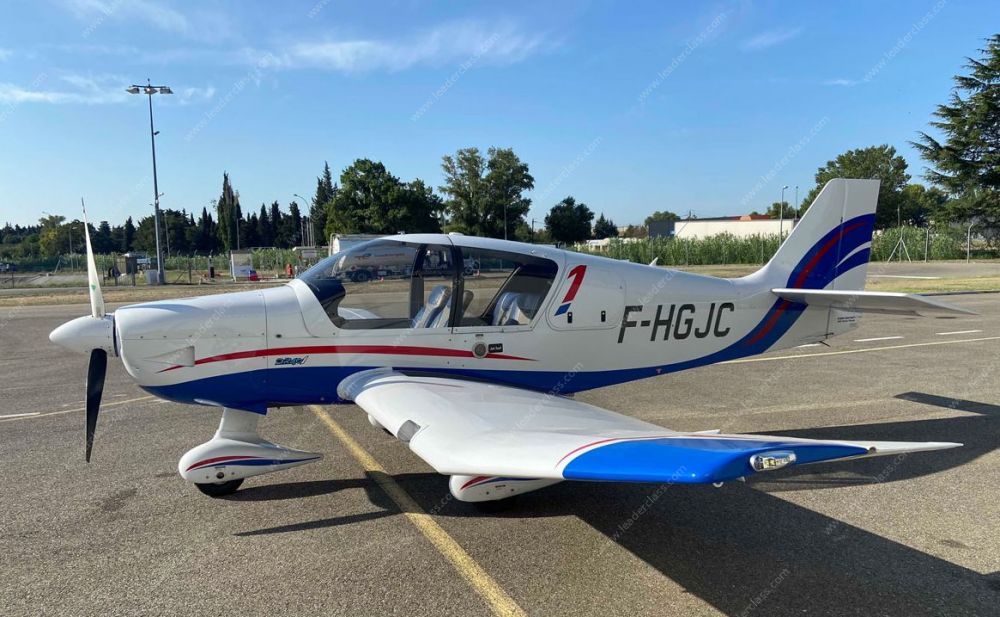 ROBIN DR 401 Cdi 155 HP Glass Cockpit
Peu d'heures de vol depuis sa sortie d'usine, jamais accidenté, historique clair et un haut niveau d'entretien. Performant et économique grâce notamment à son moteur Diesel CONTINENTAL de 155 CV, il est équipé IFR avec Glass Cockpit Garmin G500, approuvé pour les approches LPV.
Ce 2015 ROBIN DR 401 est équipé de tout ce dont vous avez besoin. En bref, un bel avion d'occasion à ne pas manquer !
Caractéristiques générales
Seulement 2'080 heures depuis neuf ;
94 heures depuis visite de 2'000 heures / 6 ans effectuée en novembre 2021 ;
Sort de visite 100 heures.
Caractéristiques techniques
Moteur : CONTINENTAL Diesel 155HP, 1'500 heures de potentiel.
Ce ROBIN DR 401 est full IFR approuvé LPV, son avionique comprend notamment :
PFD Garmin G500 avec MD302 back-up ;
AUTOPILOT STEC 55 avec maintien de l'altitude ;
AUDIO PANEL / MARKERS / INTERCOM Garmin GMA 340 ;
AIR TRAFFIC Flarm ATD 80 ;
GPS / VHF / VOR Garmin GTN 650 ;
VHF / VOR Garmin GNC 255A ;
ADF King KR 87 ;
DME King KN 63 Remote ;
GPS / TRANSPONDER Garmin GTX 330 mode S ;
ELT 406 MHz.
Réservoir de carburant supplémentaire 50 litres ;
Feux de position Whelen LED.
Provence-Alpes-Côte d'Azur
Fill in the form and click "Calculate"