Sold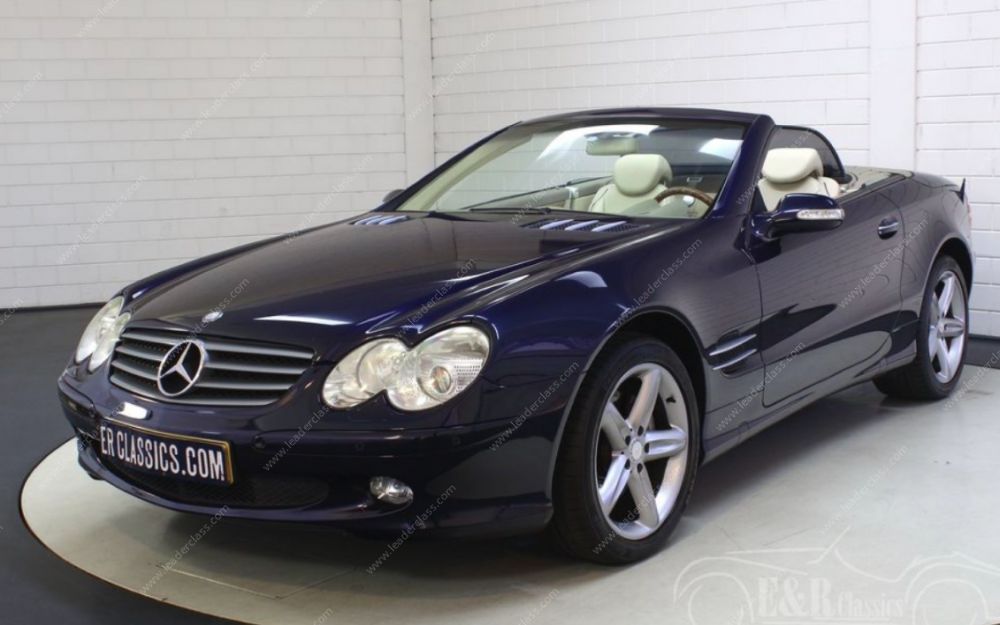 Mercedes-Benz 500SL 2003 Used by E&R Classics
Mercedes-Benz SL 500 | Histoire connue | Très bon état | 2003

Points forts:

- Historique d'entretien connu
- 130 268 km garantis
- Livrets originaux présents
- Belle palette de couleurs
- V8 de 5,0 litres
- 307 HP

Mercedes-Benz SL 500 avec historique d'entretien à vendre
Cette Mercedes-Benz SL 500 a été livrée neuve en 2003 et a toujours été très bien entretenue par son ancien propriétaire. Tous les livrets d'origine sont présents et soigneusement remplis. Avec un kilométrage garanti de 130 268 km, cette SL 500 est tout à fait prête à prendre la route. La Mercedes-Benz SL 500 est propulsée par un V8 de 5,0 litres avec boîte de vitesses automatique. Son puissant moteur de 307 HP vous fera sourire à chaque fois que vous conduisez.

Mercedes-Benz SL 500 dans une belle palette de couleurs à vendre
La Mercedes-Benz SL 500 que nous proposons à la vente ici est vraiment un spectacle à voir. La palette de couleurs de la peinture bleu foncé associée à l'intérieur en cuir beige en font un véritable accroche-regard. Cette voiture de sport est également équipée des jantes alliage d'origine et d'un hard top électrique que vous pouvez replier en un instant par beau temps. A l'intérieur, vous êtes entouré de luxe. Sièges à réglage électrique, boiseries tout autour, régulateur de vitesse, climatisation et bien d'autres options de luxe auxquelles Mercedes-Benz vous est habitué. Bref, un SL 500 tout équipé et tout à fait prêt pour son nouveau propriétaire.
Fill in the form and click "Calculate"