Sold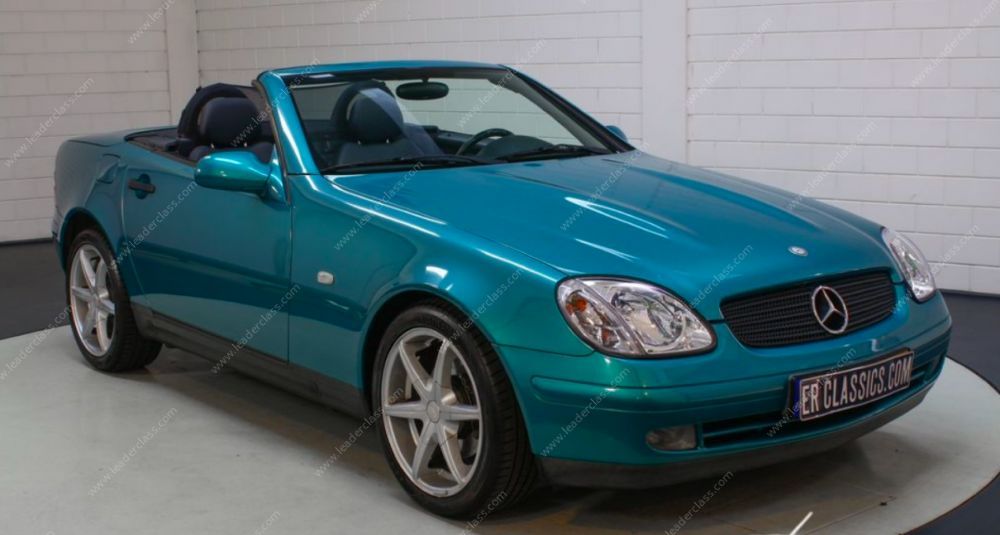 Mercedes-Benz Classe SLK 1998 Used by E&R Classics
Mercedes-Benz SLK 200 | 62 215 km | Boîte de vitesses manuelle | Vert Vivianite | 1998
Points forts:
- 62 215 km
- Peinture Vert Vivianite
- Boîte de vitesses manuelle
- Livrets originaux présents
Mercedes-Benz SLK 200 avec faible kilométrage à vendre
Vous êtes à la recherche d'un cabriolet sportif pour profiter du soleil ? Alors cette Mercedes-Benz SLK 200 est la voiture qu'il vous faut. Le SLK 200 que nous proposons à la vente ici est propulsé par un puissant moteur 4 cylindres manuel de 2,0 litres développant 136 hp. La taille compacte et le poids léger de cette Mercedes-Benz offrent une expérience de conduite fantastique. Avec un faible kilométrage de 62 215 km, cette Mercedes-Benz SLK 200 est tout à fait prête à prendre la route.
Mercedes-Benz SLK 200 en Vert Vivianite à vendre
On voit souvent une SLK grise ou noire, mais qu'en est-il de la peinture vert Vivianite de cette Mercedes-Benz ? Une couleur d'usine originale que vous ne rencontrez pas souvent et qui correspond parfaitement au look sportif de ce classique. L'intérieur est en très bon état et est équipé d'une sellerie en cuir noir. Bref, une belle Mercedes-Benz SLK 200 tout équipée et toute prête pour son nouveau propriétaire.
Fill in the form and click "Calculate"