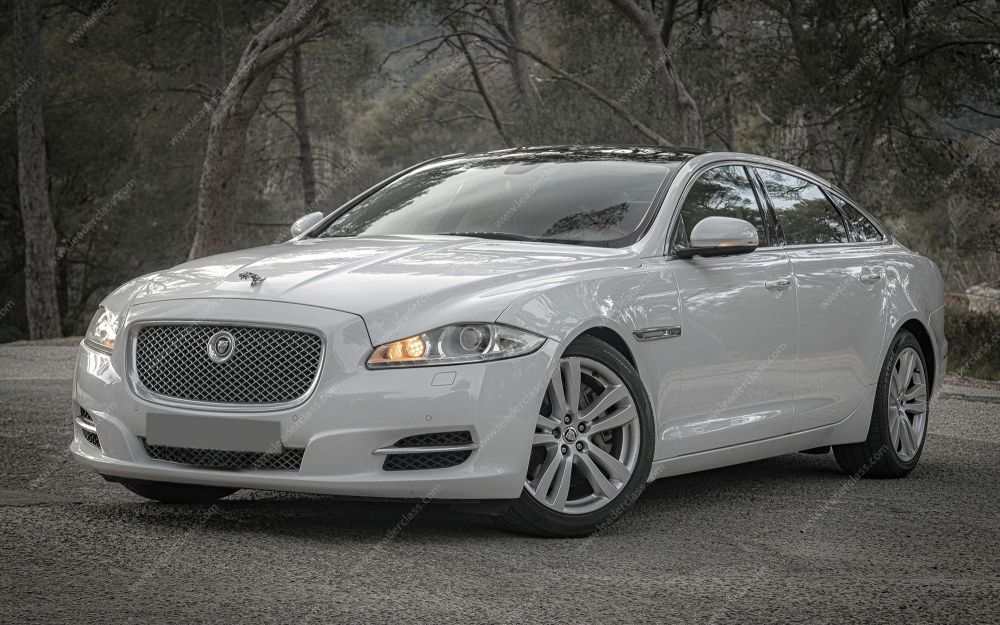 Jaguar XJ 2012 Used
Jaguar XJL avec une configuration exceptionnelle : c'est une version Longue comme l'indique le "L", motorisée avec un V8 de 5.0 L de 385 ch et seulement 78 000 km réels. Ne pas confondre la côte de cette voiture avec une version normale avec le moteur V6 Consommation très raisonnable pour sa catégorie environ 11 à 12 l au 100 Elle possède tous ses documents d'origine, livre de bord, carnet d'entretien etc. Suspensions avant neuves, géométrie effectuée ainsi que l'équilibrage des pneus. La voiture sera disponible vers la mi-mars car elle sera entièrement révisée avant la vente ! Les photos sont bien celles de la voiture en vente (je suis photographe) Très bel état intérieur et extérieur, cuirs magnifiques, intérieur en loupe de noyer. Double toit panoramique en verre, un pour l'avant l'autre pour les passagers arrières. les vitres arrières sont équipées d'origine de rideaux occultants , rideau électrique pour la lunette arrière. Feux xénon directionnels Le design est encore plus élégant et impressionnant dans cette version longue mettant en valeur le dessin de son créateur William Lyons. Enormément de place à l'arrière. Voiture idéale pour les mariages.
A/C: Front
A/C: Rear
Navigation System
Power Locks
Power Steering
Remote Keyless Entry
6 Speakers
Paddle Shifters
Rear-view Camera
Multi-zone Air Conditioning
MP3 Audio System
Touchscreen
USB Audio Input
Leather steering wheel
Height-adjustable driver's seat
Front central armrest
GPS
CD player
Premium audio
Height-adjustable steering wheel
Reach-adjustable steering
Power steering system
Sports seats
Seat heating
Electric adjustable seats
Semi-auto air conditioning mode
Electric adjustable seat
Bluetooth
Bluetooth includes music streaming, phone connection
Speed limiter
Speed controller
On-board computer
Remote trunk opening
Electric Mirrors
Electrically adjustable outside mirrors
Assisted parking
Aluminium rims
Heated outside mirrors
LED rear lights
Front fog lights
Spare wheel
Airbag: Driver
Emergency Brake Assistance
Collision avoidance system
Rollover protection structure
Tire-pressure monitoring system
Rain-sensing wipers
ESP
Blind spot warning
Bluetooth car kit
Airbag: Passenger
Daytime running lamp
Airbag: Side
Alarm
Anti-Lock Brakes
Fog Lights
Hill-holder
ABS
Traction control system
Power Windows
Rear Window Defroster
Tinted Glass
Leather gear selector
Front cupholder
Sunroof/Moonroof
Convertible roofs
Multi functions steering wheel
Lightsensor
Provence-Alpes-Côte d'Azur
Fill in the form and click "Calculate"