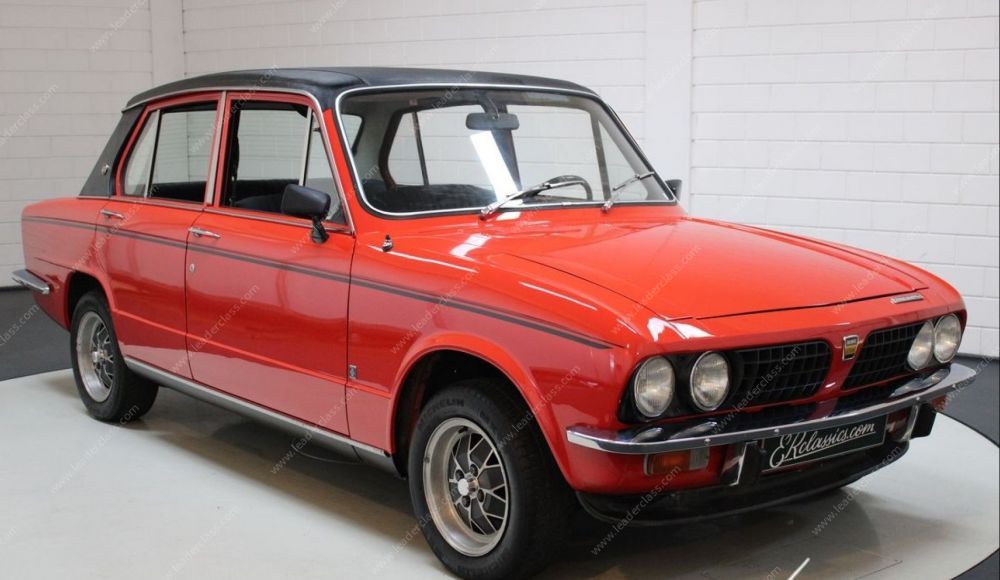 Triumph Dolomite 1975 Used by E&R Classics
Triumph Dolomite Sprint Restauré 1975
Points forts:
- Rare version Sprint
- Très bon état restauré
- Overdrive
- Intérieur boisé
Cette Triumph Dolomite Sprint vraiment magnifiquement restaurée est équipée du puissant moteur 4 cylindres de 1 998 cm3 à double carburateur et de la boîte de vitesses manuelle avec overdrive. L'intérieur, en très bon état, est luxueux. Les sièges sont équipés d'une sellerie noire, avec le tableau de bord et les panneaux de porte incrustés de bois. La carrosserie a l'air très sportive et élégante, notamment à cause de la superbe peinture rouge et du toit en vinyle noir ! Toutes les listes de finition et les badges corrects sont présents sur la voiture. Cette Triumph Dolomite Sprint est vraiment la bonne candidate pour les rallyes chronos classiques. Vous recherchez une Triumph Dolomite Sprint suffisamment puissante ? Pour plus d'informations ou une vidéo de boutique personnelle, veuillez contacter l'un de nos vendeurs.
Fill in the form and click "Calculate"