Sold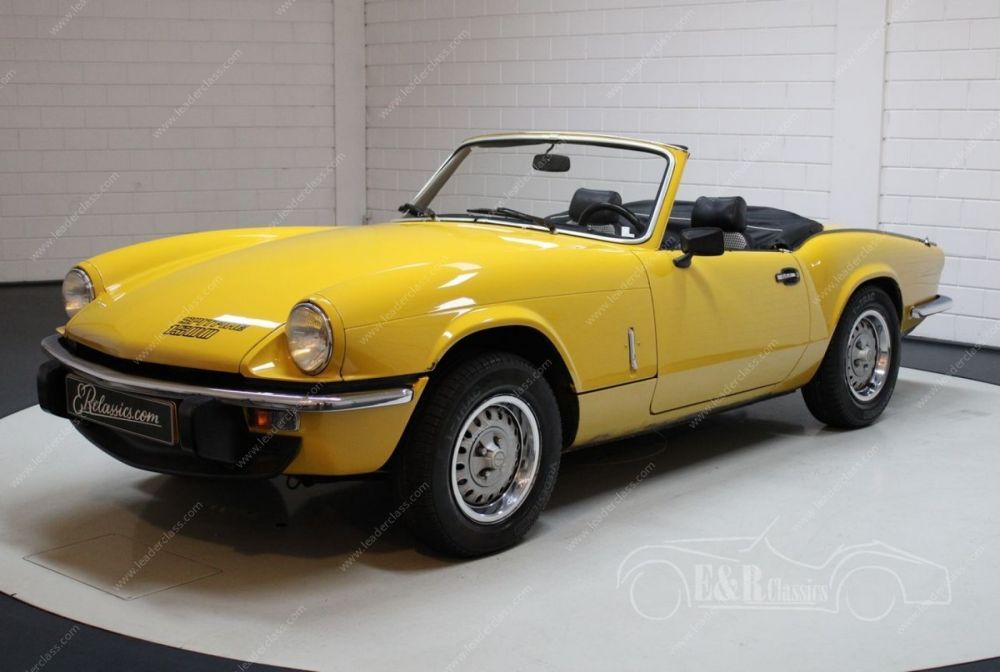 Triumph Spitfire 1981 Used by E&R Classics
Triumph Spitfire 1500TC 1981 bien entretenue
Points forts:
- Bien entretenu
- Rembourrage pied-de-poule
- Jantes d'origine
Cette belle et bien entretenue Triumph Spitfire 1500TC cabriolet de 1981 est équipée d'un moteur 4 cylindres de 1493 cm3 avec boîte de vitesses manuelle. Le corps a une belle peinture jaune en combinaison avec une bonne capote noire. L'intérieur est recouvert de vinyle noir et de tissu avec motif pied-de-poule. Ce Spitfire a les jantes complètement d'origine, un toit rigide et de belles pièces chromées. Vous recherchez une belle Triumph Spitfire dans une couleur fantastique? Pour plus d'informations ou une vidéo de boutique personnelle, veuillez contacter l'un de nos vendeurs.
Nous pouvons vous aider avec le transport. En Europe, vous n'avez pas à payer de droits d'importation. Échanges, achats et consignation possibles.
Dans certains pays, nous pouvons contribuer au financement. Demandez à notre personnel de vente.
Fill in the form and click "Calculate"