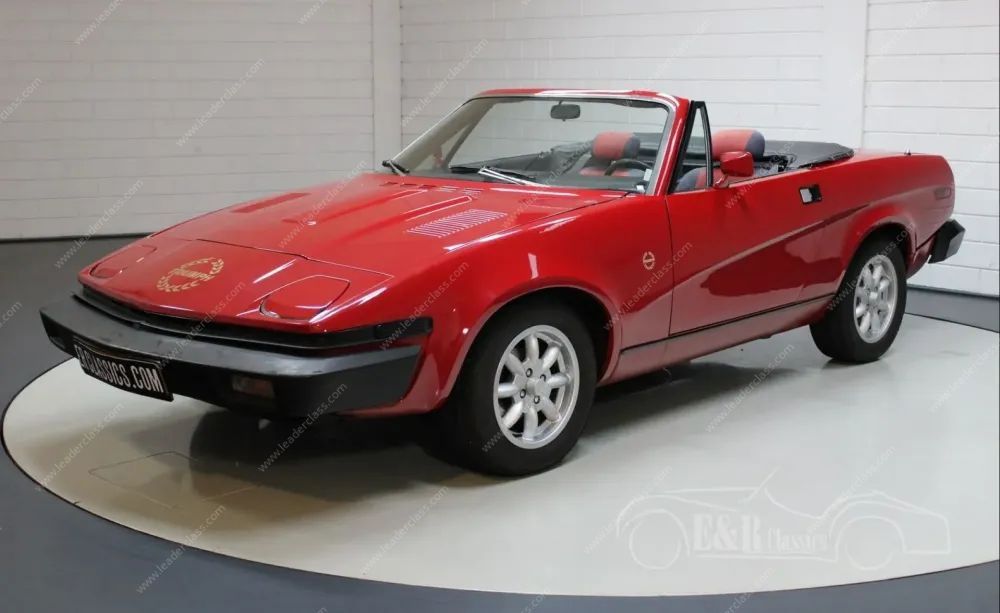 Triumph TR 7 1979 Used by E&R Classics
ER Classics :
Triumph TR7 | Cabriolet | Restauration de 30 000 euros | 1979
Points forts:
• Restauré pour plus de 30 000 euros
• La voiture est en très bon état
• Le moteur a été révisé
• Softtop noir
Triumph TR7 Cabriolet entièrement restaurée à vendre
L'ancien propriétaire de la Triumph TR7 n'a pas économisé un euro sur la restauration de cette British Classic. Il a remplacé toutes les pièces qui devaient être remplacées. Les travaux ont été réalisés par un spécialiste Triumph et les factures de plus de 30 000 euros sont présentes. Ce TR7 est en très bon état et prêt pour de nombreux kilomètres.
Triumph TR7; classique très apprécié des passionnés
La Triumph TR7 était particulièrement populaire aux États-Unis. Il n'est donc pas facile d'en trouver un dans cet état en Europe. La popularité du TR7 a considérablement augmenté parmi les passionnés ces dernières années. C'est vraiment un classique avec beaucoup de potentiel.
Fill in the form and click "Calculate"