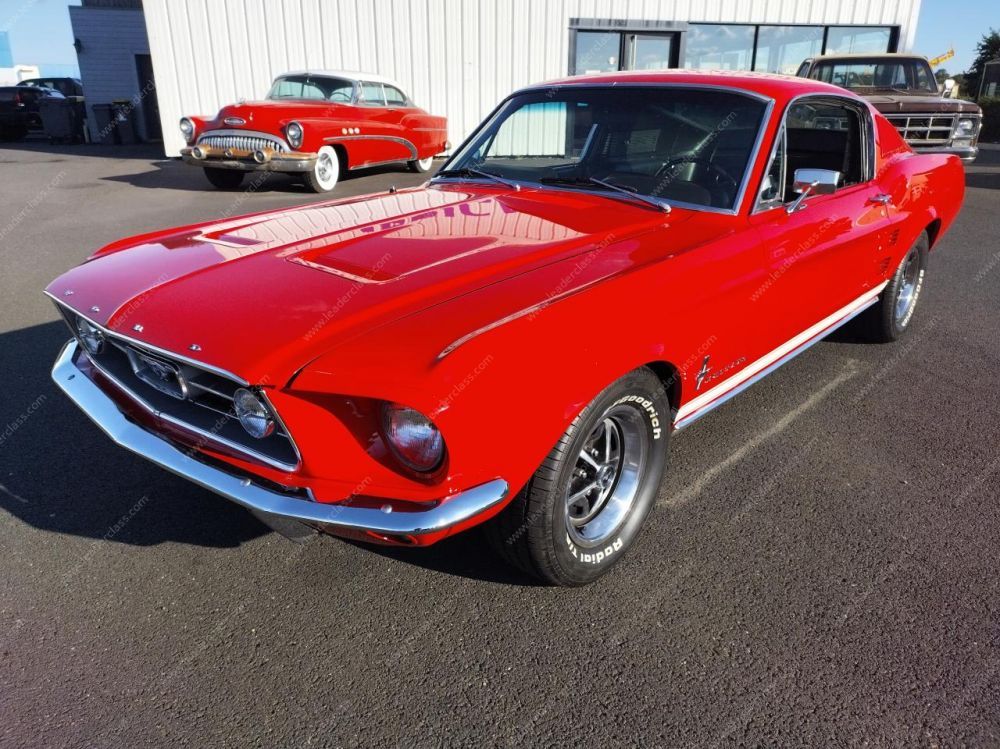 Ford Mustang 1967 Used by AMERICAN CAR CITY
POINTS FORTS
RARRISSIME MUSTANG FASTBACK 1967, TOUTE MATCHING NUMBERS. CONFORME À LA CHARTE ACC CLASSICS, CETTE BEAUTÉ EST ÉQUIPÉE D'ORIGINE DE SON V8 4.7 LITRES CODE C, DE LA BOITE AUTOMATIQUE ET DE LA DIRECTION ASSISTÉE
ELLE VA SUBIR UNE RÉFECTION COMPLÈTE DE SES PLANCHERS DANS NOS ATELIERS. ELLE SORTIRA FIN D'ANNÉE 2023 RÉNOVÉE, FIABILISÉE, SANS TRAVAUX À PRÉVOIR COMME TOUJOURS CHEZ NOUS
RÉSERVEZ LA AVANT QU'ELLE NE SOIT FINIE.
EN CÔTE MONTANTE VERTIGINEUSE, LES FASTBACK 67-68 SONT LES PLUS RARES À TROUVER, TOUTES GÉNÉRATIONS DE MUSTANG CLASSIQUES CONFONDUES, SURTOUT LORSQU'ELLES SONT RESTÉES 'MATCHING'!!!
ENCORE UNE RARETÉ QUE L'ON NE TROUVE QUE CHEZ ACC CLASSICS.
Description
Rarrissime Mustang Fastback 1967

Toute matching Numbers. Conforme à la charte ACC CLASSICS

Cette beauté est équipée d'origine de son V8 4.7 litres code C

De la boite automatique et de la direction assistée.

Elle va subir une réfection complète de ses planchers dans nos ateliers.

Elle sortira d'ici la fin de l'année 2023 rénovée

Fiabilisée

Sans travaux à prévoir comme toujours chez nous.

Réservez la avant qu'elle ne soit finie.

En côte montante vertigineuse

Les fastback 67-68 sont les plus rares à trouver

Toutes générations de Mustang classiques confondues

Surtout lorsqu'elles sont restées 'matching'!!!

Encore une rareté que l'on ne trouve que chez ACC CLASSICS.
Fill in the form and click "Calculate"